---
bukkake wife! - OK how many guys would let their hotwife have a bukkake shower? yeah too frigging right I'd love to watch my wife getting a face full of cum from a load of guys and this Hampshire couple tell us about their bukkake party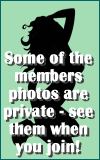 Bill from Portsmouth sent this story in and it just goes to show if you post a blog up about bukkake how much interest it will get from male members - mind you ask a guy if he wants to wank over your Mrs face your not really going to have problems finding takers
We've been swingers for some years and all during this time my wife has been going on about wanting her own bukkake party after - she's always been a dirty cow and with the few parities we've been to she's always the one on the floor with a couple of guys around her, but this time she wanted to take it to another level and have her own private bukkake party
So one "drunken" nite I posted a note onto the swingers blogs & changed our profile and got a very interesting response! - our new ad is
hotpompyfun - old time swingers but not mature as we are 37/35 married couple from Portsmouth Hants looking for horny single males for a private bukkake party! - This is for bukkake sex only ( you wanking over my wife) and I'll be videoing it for private viewing only - needless to say I'll give you a copy

My wife knows nothing about this but as I know its always been her fantasy I know she'll be more than up for it considering some of the swingers parties we've been to and the group fun she's had. Drop me a line and lets work some dates out - I'm only looking for 4 guys as this will be her first time
I also posted a note on the blogs and it was that that got all the attention and it didn't take long before members were contacting me and we started working out some dates, I could have got 20 guys round I had so many replies to the ad, mind you my wife is HOT!!! and the photos I posted were from a recent party we were at so they knew what was on the table - or should I say floor LOL
We set some dates up and agreed one with four guys and so that I could keep the bukkake party a secrete told her we were going to swingers party which I knew would mean she would be dressed for SEX in her most revealing horny outfits
Once ready we started having a few drinks and after a she started asking going out, I then dropped the bomb and told her WE were having a private party here and she was going to be the main attraction - which got her even more interested - but I didn't tell her anymore !!!
The door went and in walked 4 guys and it was then that I told her that she'd always gone on about bukkake sex and now was her chance and with that went into slut mode and started at first just teasing the guys, then as the drinks flowed she got more slutty and got onto the floor with her favourite dildo and started to fuck herself and it didn't take long before all four guys were stripped and standing over her wanking off
She was fucking herself so hard at one stage I'm sure she just completely forgot about these four guys wanking over her, well that was until the first one came straight over her face followed by another and she was now getting her own bukkake shower she'd longed for and had watched on so many bukkake DVDs
I knew watching the way she was fucking that she soon was going to come and a few seconds later she came really hard that also made the other two guys cum over her and using her fingers she wiped all the cum from her face and licked it off her fingers and just at the stage I managed to get a real close up shot of that
That was our first and NOT the last so watch this space for more
------------------------------------
More Wife swapping stories ...........